Energetic Vibrations: 12 Ways to Raise Your Vibration!
In today's fast-paced world, where everything is energy, it's crucial to harness the power of good vibes and raise your vibrations for a wholesome and thriving life. A well-balanced vibrational frequency not only enhances your physical vitality but also deepens your spiritual connection and emotional stability.

Get ready to embark on an exciting journey as this comprehensive guide reveals the secrets of vibrational energy and introduces you to 12 life-changing ways to elevate your vibrations, transforming your life into a more positive and rewarding experience.

Remember, we're all made up of energy – it's up to you whether it's good and vibrant or dark and dense.
Understanding Vibrations: A Deeper Look
What are Vibrations and How Do They Affect Us?
Vibrations, in the context of energy and spirituality, refer to the oscillating frequencies of energy that permeate everything in the universe, including ourselves. At a molecular level, all matter is in constant motion, with molecules vibrating at various frequencies. This means that everything in existence, from the smallest particle to the vast cosmos, is vibrating at different frequencies.
These vibrational frequencies impact our emotional, mental, and physical states. Each thought, emotion, and action we experience holds a specific vibration. As such, our overall well-being and the quality of our lives are greatly influenced by the energetic vibrations we emit and attract.
High Vibrations versus Low Vibrations
High vibrations are associated with positive emotions, thoughts, and experiences, such as love, joy, compassion, and gratitude. When we operate at high vibrational frequencies, we tend to feel more aligned, connected, and at peace with ourselves and the world around us. High vibrations also promote better health, increased energy levels, and a greater sense of overall well-being.
Conversely, low vibrational energy is energy that is dark and dense and is linked to negative emotions, thoughts, and experiences, such as anger, fear, jealousy, and resentment. When we dwell in low vibrational states, we may experience feelings of disconnection, anxiety, and depression. Low vibrations can also negatively affect our physical health, manifesting as fatigue, illness, or chronic pain.
The Law of Attraction and Vibrations
The Law of Attraction is a universal principle that states that like energies attract like energies. In other words, the vibrational frequency we emit dictates the experiences, people, and opportunities we draw into our lives. When we raise our vibrations, we align ourselves with higher vibrational frequencies, thus attracting more positive experiences and circumstances.
By understanding the Law of Attraction and the role of vibrations, we can become more conscious of our thoughts, emotions, and actions, and make deliberate choices to raise our vibrational frequency. This can lead to profound transformations in our lives, as we begin to attract more love, joy, abundance, and fulfillment.
12 Powerful Ways to Raise Your Vibrational Energy
1. Embrace Gratitude: The Gateway to Higher Vibrations
Practicing gratitude is a powerful way to raise your vibration and attract more positive energy into your life. By focusing on the good things in your life and expressing thankfulness, you'll create a high-vibration emotional state that can elevate your energetic frequency.
2. Cultivate Love: The Ultimate Vibrational Booster
Love is one of the highest vibrations we can experience, and it's a powerful force that can elevate your energy and well-being. By cultivating love in your life, you can raise your vibrational frequency and attract more positive experiences.
3. Practice Generosity: Give Back to Raise Your Vibration
Giving back to others is a powerful way to raise your vibration and promote positive energy. Generosity not only benefits the recipient but also boosts your own vibrational energy, leading to feelings of fulfillment and happiness.
4. Engage in Meditation and Breathwork: Find Balance and Raise Your Energy
Meditation and breathwork are powerful tools for raising your vibration by promoting mental clarity, emotional balance, and physical relaxation. By engaging in these practices, you can increase your energetic frequency and connect more deeply with your inner self.
5. Embrace Forgiveness: Release Negativity and Elevate Your Vibe
Forgiveness is a powerful way to release negative energy and raise your vibration. By letting go of grudges, resentment, and past hurts, you can free yourself from the burden of low-vibrational energy and embrace a more positive and uplifting state of being.
6. Consume High-Vibe Foods: Nourish Your Body and Raise Your Energy
The food you eat has a significant impact on your vibrational energy. High-vibe foods, such as organic fruits and vegetables, whole grains, and lean proteins, can help nourish your body and elevate your energy levels.
7. Reduce or Eliminate Alcohol and Toxins: Purify Your Body and Mind
Alcohol and toxins can lower your vibration, leading to imbalances in your energy fields and negatively impacting your well-being. By reducing or eliminating these substances from your life, you can raise your energetic vibrations and promote a more balanced state.
8. Cultivate Positive Thoughts: Shift Your Mindset and Your Frequency
Your thoughts have a powerful impact on your vibrational energy. By cultivating positive thoughts, you can raise your frequency and attract more positive experiences into your life.
9. Surround Yourself with High-Vibe Media: Feed Your Soul with Positivity
The media you consume can significantly influence your vibration. Consuming high-vibration media, such as uplifting music, inspiring books, and educational podcasts, can help raise your energy and nourish your soul.
10. Embrace Beauty: Create a Positive Environment for Higher Vibrations
Surrounding yourself with beauty and aesthetically pleasing environments can have a positive impact on your vibrational energy. By creating a space that feels uplifting and inspiring, you'll naturally raise your energetic vibrations.
11. Connect with Nature: Recharge Your Energy and Elevate Your Vibration
Spending time in nature is a powerful way to help you raise your frequency and connect with the Earth's natural energy. By immersing yourself in nature, you'll feel more grounded, rejuvenated, and in tune with your surroundings.
12. Foster High-Vibe Relationships: Surround Yourself with Positivity
The people you surround yourself with can have a significant impact on your spirituality and vibrational energy. By cultivating high-vibe relationships with individuals who uplift and inspire you, you'll raise your vibe and attract more positivity into your life.
Embrace Your Higher Vibrations: The Journey Towards a More Positive Life
By incorporating these 12 powerful ways to raise your vibration, you'll create a more positive, fulfilling, and vibrant life. Remember that raising your vibrational energy is an ongoing journey, requiring commitment, self-awareness, and a willingness to grow.

As you embrace these practices and elevate your energy, you'll attract more positive experiences, relationships, and opportunities, ultimately transforming your life for the better.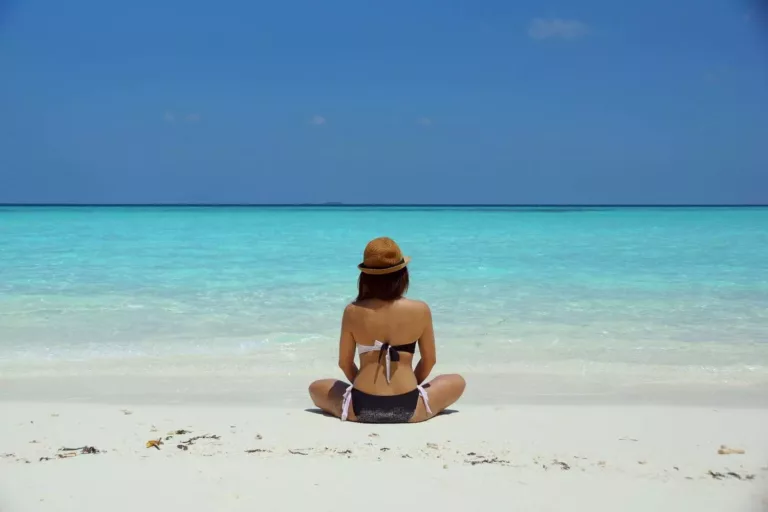 Additional Tips for Maintaining High Vibrational Energy
As you embark on this journey to raise your vibrations, remember that consistency is key. The more you practice these techniques, the more natural they will become, and the higher your vibration will rise. Embrace the positive changes that come with increased vibrational energy and enjoy a more fulfilling, joyful, and spiritually connected life.
Conclusion…
Take a few deep breaths and know, that there are many forces at work in the cosmos, but only one that you can control. The vibration you're currently putting out is the same as your current level of consciousness.
When we increase our conscious awareness, we can also raise our vibration to make it more harmonious with what's happening around us.
Join me today if this is something that you would like to dig further into your vibration one on one!!