What is Ascension: Unlock Your Own Evolution!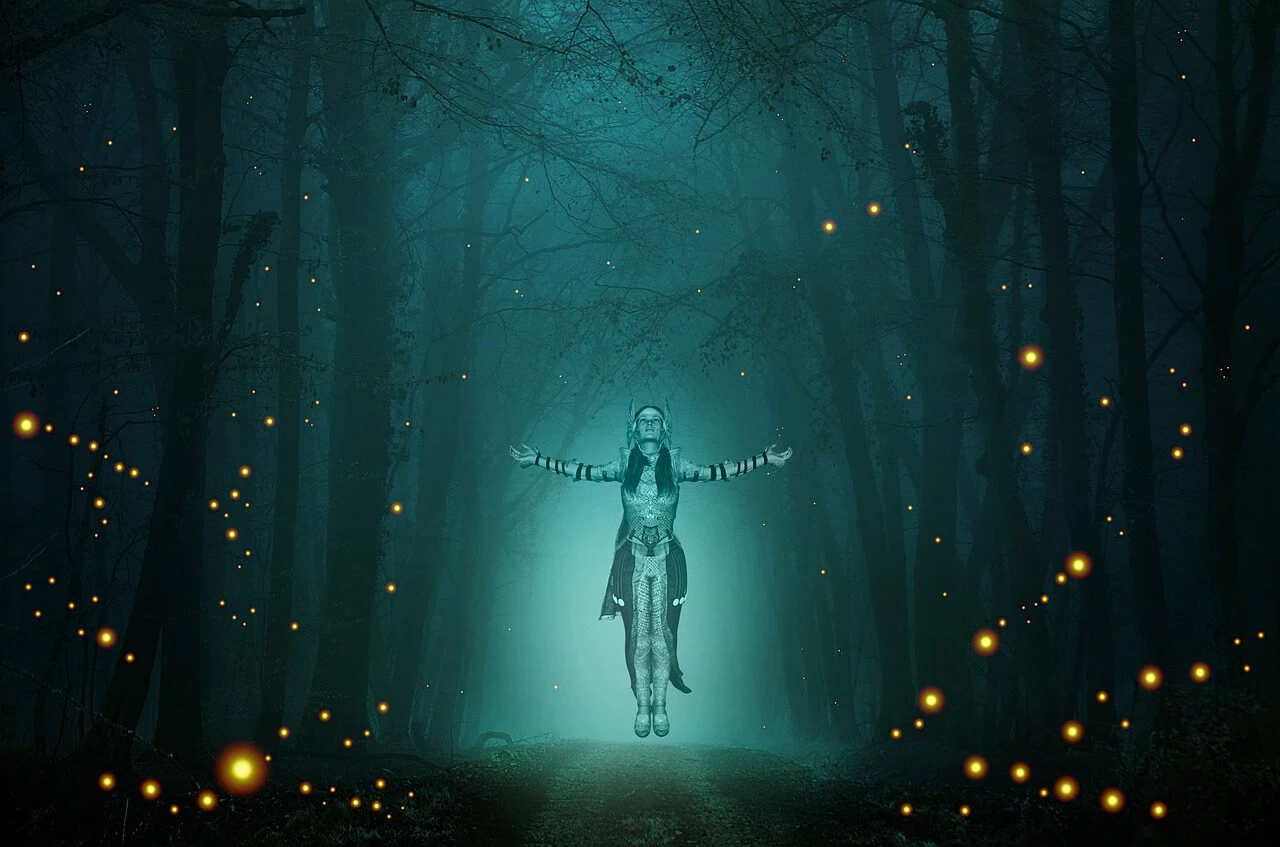 Ascension is what we call the process of transcending and evolving. Exactly what is ascension? It can be defined as an expansion of what we believe- either upward or downward moving towards something better.

Everything you do in life starts with a thought; what happens when your thoughts are focused on positive, productive, and sustainable attitudes? The fact of the matter is that what you believe will be what is manifested in your reality.
It's a common misconception that what we believe isn't actually real, and what is real must be physical.

This couldn't be further from the truth! We've all seen people who have the ability to manifest their reality into what they want it to be through what they believe. They aren't what most people would consider "lucky." Instead, they are intentional about what they believe and thus what is manifested.
What you believe is unique to each person. Ascension is not just something that happens in modern-day science, but it has been happening over the past several hundred years because of individuals who have changed their mindsets.

Ascension can be seen as a path to expanded consciousness or enlightenment, whether it's temporary or permanent.
Ascension can even help you tap into your intuition and psychic abilities, making Ascension one of the most powerful changes you can experience. Ascension is something that we all will experience in our lives, whether we're aware of it or not.

Ascension doesn't just take place with physical movement but also creates shifts in belief systems such as perceptions and how you view yourself.
Life is what you make of it and how you experience it. Spiritual Ascension is about getting to higher ground and higher perspectives, as opposed to looking at things from the bottom up.

When You are ascending, you are transmuting the negative limiting beliefs. You are removing that program from your core system. You are moving up, higher, and higher! The higher you go, the more expansive your consciousness becomes – which will allow you to access higher planes of existence yourself.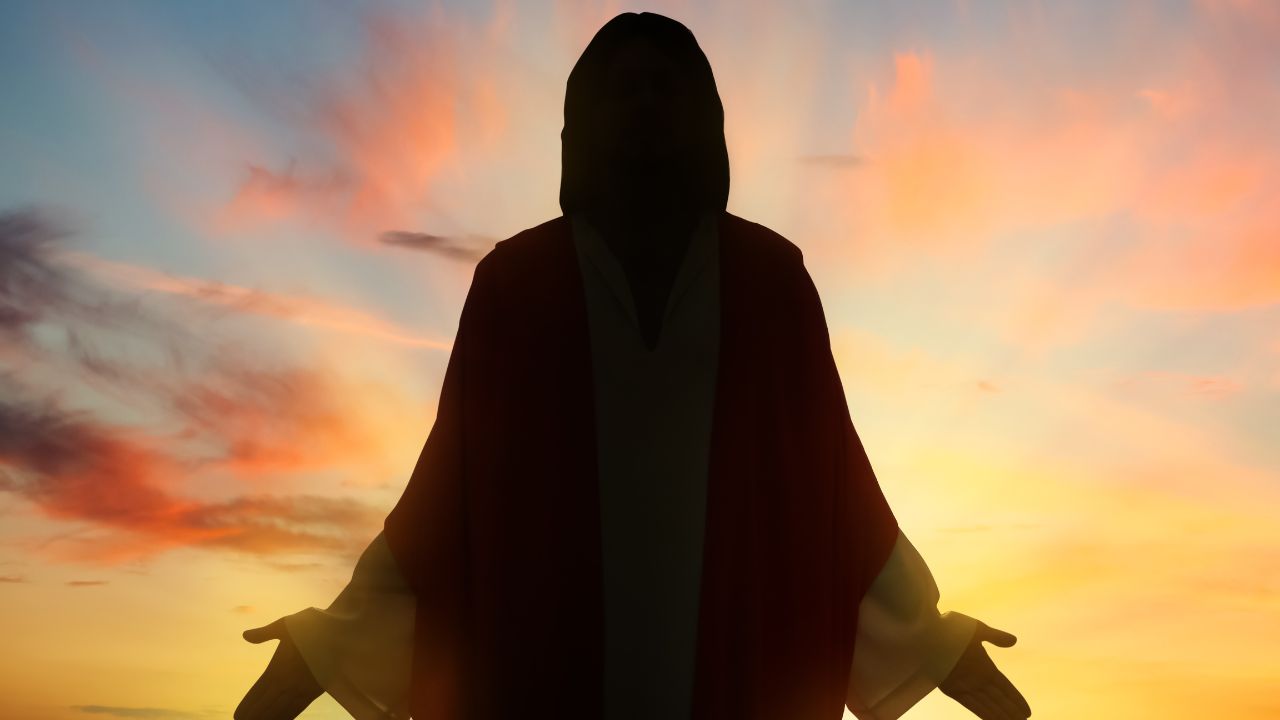 It's important to know how to practice Ascension within our own lives- because what we believe is what will be manifested. When it comes to Ascension, many people use this as a starting point for what they believe will bring about higher degrees of motivation that will take them to greater goals…
Ascension means tapping into a higher self-awareness, which is where we expand in consciousness. Our authentic self is a higher vibration that we can experience in our daily lives.

How you think and feel about yourself affects your life direction because what you believe ultimately dictates how you perceive things around you and who you are at any given moment.
The Ascension Journey
The ascension journey, as intense and transformative as it may be, ultimately leads us to a place of self-realization and divine love. As we embrace this path of enlightenment, we come to understand our true selves as spiritual beings, capable of experiencing life on a higher plane.

Our soul's purpose and mission become clearer as we let go of our ego-driven expectations and allow ourselves to be guided by the light of love and compassion. It's essential to remember that we are all on this journey together, supporting each other in our collective evolution.
At the core of the ascension process lies the powerful force of divine love. As we progress along our spiritual path, we become increasingly aware of this all-encompassing love that pervades every aspect of our existence.

We begin to recognize that our capacity for love extends far beyond our own self-interests, and we feel compelled to share this love with others, fostering a sense of unity and connection that transcends our individual egos.

This divine love serves as a beacon, guiding us through the challenges we may encounter along the way and illuminating the soul's journey toward higher consciousness.
Embracing the light within us is essential to the ascension process. As we allow this inner light to shine brightly, we attract experiences and opportunities that align with our soul's highest purpose.

This light serves as a catalyst for personal growth and transformation, helping us to break free from limiting beliefs and embrace our true potential. As we continue to cultivate this light, we begin to see the world and ourselves in a new light, filled with infinite possibilities and boundless love.

Our path becomes clearer, and we can navigate our spiritual journey with grace, wisdom, and a deep sense of connection to the divine.
What Exactly Does it Imply to be Conscious at a Higher Level?
Higher consciousness can be described as higher awareness or higher knowledge. The purpose of this shift is to allow you to experience the world through a more enhanced vibration, empathetic, and spiritual lens.

Ascension allows higher-order thinking which results in higher levels of cognition, making higher forms of intelligence possible.
A Spiritual Ascension means that your mind now has higher awareness and illumination of wisdom to understand what lies beyond the physical world. Ascension is about seeing with clarity, practicing higher forms of thinking, and higher perspective while remaining mindful.
What Does This Mean for Me?
Create heaven on earth!
Ascension is the act of becoming enlightened or reborn. Ascension is not something you can do but rather something that happens to you.

Ascension is the process of evolving into your true authentic being, which includes all aspects of yourself that are exceptional.

As beings of light, we continuously raise our vibration until we reach a point where we can no longer adequately contain ourselves within the 3rd dimension, and then through our combined level of consciousness, divine love, and ascension energy, we move into higher planes.
This transformation process is not instantaneous, but rather a gradual beginning that will take place over the next weeks, years, or the next few decades.

The energetic forces of the universe that are being sent to Planet Earth are opening us up to increase our awareness of how we have created our reality throughout time, how it has affected our emotions, and how we can clear any negativity and old karma that may impact our lives, which is how we are able to ascend.
The ascent can be difficult, but it is also completely natural and gives you the ultimate opportunity to elevate into who you truly are.

Creating this reality for yourself comes by acknowledging your inner strength, creativity, and clarity of vision. All of these aspects will allow you to co-create your own magical life.
How to Ascend: How to Reach a Higher Level of Consciousness
There is no one method for you to attain ascension. There are, however, a few things you can do in order to accelerate your spiritual growth and awakening that will help with the transition into ascending:
"Ascension is a series of events that leads us from denser, slower energy into faster, lighter states where everything is connected on some level.

In order to ascend, we must prepare by letting go of what no longer works for us and clearing ourselves from denser energies that can hold us back from attaining a higher vibrational frequency.

This allows us to take on a lighter body so we can travel into altered states of awareness."
How to Know If The Ascension Process is Working for You.
How do you know if you are ascending? How will you know that the process of Ascension is afoot? There are a number of attributes ascension involves to look out for. You may find yourself going through any combination of these stages as the awakening process deepens and continues:
The Workings of Ascension:
Here is where the butter hits the bread, you have committed to love and no fear. Your own internal being is moving into a place where the darkness is becoming light.
The Working Process of Ascension Flows on a higher level like this:
You will start to observe yourself and other people in a new way. You won't just look at the physical image of another person, you will look deeper and see their spirit and who they really are.
The Ascension process is often compared to the butterfly emerging from its cocoon. The external appearance doesn't change, but the internal structures and systems do.

You will observe that your fundamental beliefs and paradigms are shifting as you go along in this process. For example:
Ascension is not just for physical ascension but is also for emotional, mental, and spiritual ascension too. It's important to remember when working through the Ascension process that this journey involves all layers of our interconnectedness or it wouldn't be so confusing.
Understanding the Ascension Path:
The ascension is a dramatic shift in our conscious awareness that changes our physical reality. It's likened to moving from one dimension of reality to another.
As you move through these stages, your perspective will continue to change and you'll become more and more aware of the evolution of consciousness.

You may notice that friends and family who aren't awakening at this time can't seem to keep up with your energy. You may start finding their lack of understanding boring, frustrating, or just annoying.
It's important not to judge them too harshly. In time they will come around as their consciousness also deepens and expands through the ascension process. And even if they don't stay in your life, there are many, many more all around you who are also ascending and awakening to a new reality.
As you go through this process there may be certain spiritual practices that no longer serve your higher purpose. This is often referred to as the "path of no path" or "sitting on the fence."

You'll notice that some spiritual practices make you feel lighter and more connected, while others only serve to take energy away from you.
As you release the need for these practices or techniques it's important not to replace them with new spiritual practices.

This is because once you let go of an old belief pattern, don't put another one in its place – expand into the space that was created instead. It may be best to take a break for a few days or even weeks until you are ready to go deep into the next layer of your own awareness.
Trusting Your Own Inner Spiritual Guidance…
You will also start to notice that it's easier to tune in and listen to your own guidance system, rather than tuning in and listening to everyone else.

Many of us have spent lifetimes tuning in and listening to the outside world, but there comes a time when we automatically tune in and listen to our connectedness. It's like this: If you're ever lost, would you rather the person who finds you be your family or your friends?
The hard question is you might love them both, but whom would you choose? And why?
You want the person who knows where you are. The person who already knows your frequency and can find you easily.

That's how it is if we're looking for spiritual guidance too. We're all unique spiritual beings, so no one on this planet can ever know our frequency as well as we can.
Isn't it funny how our guidance system works? When we're tuned in and listening inside, the answers are always immediately obvious…lost keys-check your pockets; lost opportunity-turn around and go back for it.

Even though they may seem like little things when you get in touch with your guidance system on a regular basis, the results are huge.
When you get in touch with your guidance system, you know exactly what to do and where to go. You don't have to think about it…it's a gut feeling.

In other words, your guidance system is beyond logic because judgment always occurs after the fact. The thing that helps us learn from our mistakes, what we call reason, is always after the fact.
When you have no judgment before action when you have no expectation of any particular result when you are in touch with your guidance system-then whatever happens simply happens. You don't react to it or judge it or blame it on anybody. It just is what it is, and you just go with the flow.
How many of us have been impulsive? Not impulsive in a bad way-impulsive in a positive way where we did something on a whim that ended up being good for our growth or led us to some new opportunity or experience?

Remember how it was when we were young children-when we ran out to play without thinking about it? We didn't need permission, so there was no judgment.
As soon as adulthood hits, many of us lose touch with our inner guidance system because we start to judge ourselves all the time…shoulds, shouldn't, the ought to, and supposed-to.

And the longer we judge ourselves, the more distant we become from our inner guidance system. Once you commit, you must trust the process and allow yourself to ascend.
Ascension and Starseeds
Starseeds are individuals who feel they have a soul mission to help humanity, often through raising awareness or providing healing. The ascension process is a journey of self-discovery and healing that begins when Starseeds wound themselves on a deep level.
This wound triggers unresolved issues from the past to surface, which can be painful and difficult to face. However, it is through this process that Starseeds are able to release old patterns and traumas.
As they do so, they begin to connect with their authentic selves and develop a deeper understanding of their life purpose. Ascension involves the process of letting the egoic self go which is often challenging but ultimately leads to greater self-awakening and fulfillment.
A word from Create Higher Vibrations…
Ascension is not about leaving our bodies, but rather awakening our consciousness so we can see ourselves in a different light allowing more of who we really are to shine through. Ascension is an opportunity for all people to seek their higher self or greater understanding.
Ascension requires letting go of everything you've ever known and starting over with your inner guidance system as the only compass. That being said, I hope this article has given you some insight into how just one person can experience ascension on their own terms.
If it sounds like something that might be right for you too, let me know! We have programs designed to help you through the ascension process. If you are ready to deep dive into creating this conscious shift, then check out my 8-week program.
Mass Love Always,
Namaste